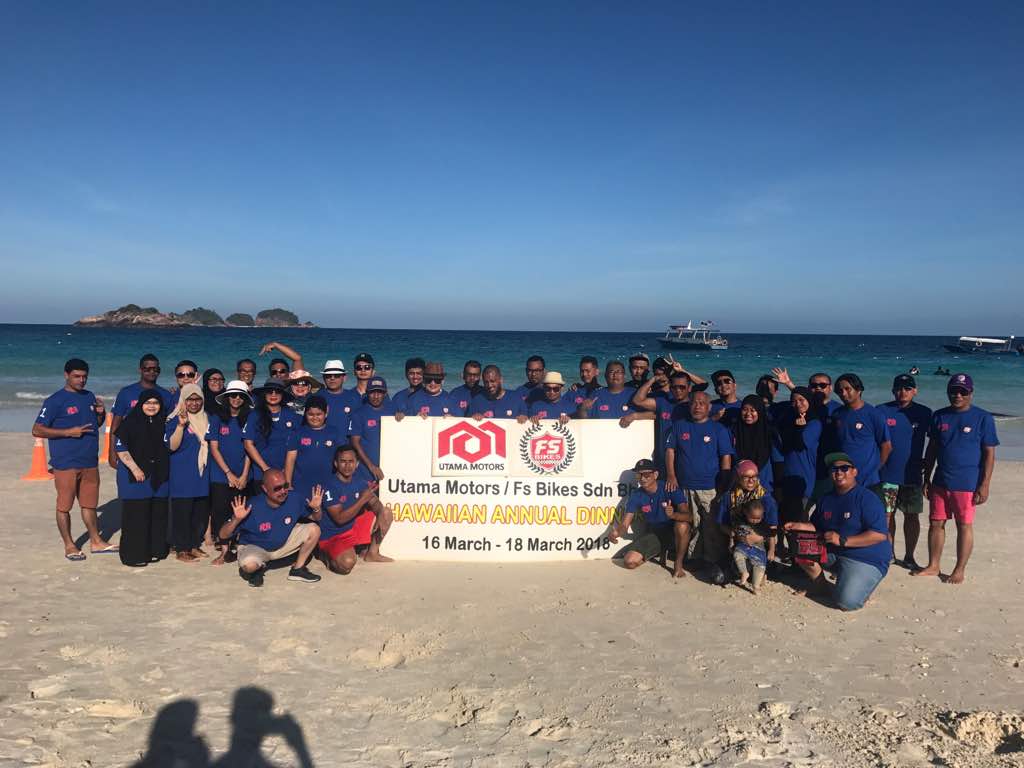 Our 2018 Team
Utama Motors (1981) Ent Sdn Bhd (Company No. 562586-V) and FS Trading Sdn Bhd (Company No.385334-M) was incorporated on 1968, is a private limited company incorparated in Malaysia under the Companies Act 1965 & having its registered office in No 294 JLN Ampang 50450 Kuala Lumpur. also have in Wisma FS, No 4 & 5, JALAN Memanda 7, Ampang Point, 68000 Ampang Selangor.
DATO' MAROF KHAN BIN MOHAMED IDRIS AND DATIN SUZANA KAMARUDDIN there are share holder in this company.
The core business of the company is to important all types of luxury motor vechiles for the Malaysia Market.
Our Showroom:
FS BIKES

No 4&5, Jalan Memanda 7,

Ampang Point, 68000 Ampang Selangor.

Tel: 03-42535353 Fax:03-42526868

Monday to Saturday 9.00AM - 7.00PM

Sunday & Public Holiday 10.00AM - 5.00PM

UTAMA MOTORS

294, Jalan Ampang,

50450 Kuala Lumpur.

Tel:03-42524242 Fax:03-42527272

Monday to Saturday 9.00AM - 7.00PM

Sunday & Public Holiday 10.00AM - 5.00PM